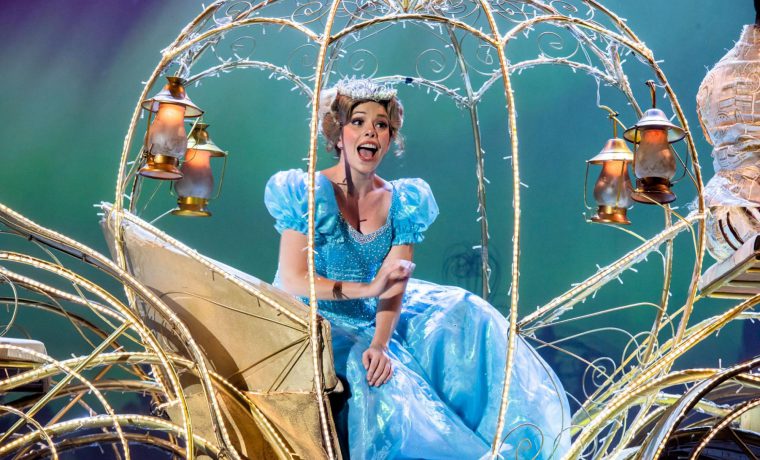 Usiminas presents: Cinderella, The Musical
Maintaining a close relationship with the community, being a great supporter of education and culture, is one of Usiminas' pillars of action. In this year in which we celebrate 60 years, it would be no different.
As part of our anniversary celebrations and as a way of giving gifts to those who are part of our company's history, Usiminas, through the Federal Cultural Incentive Law, with the support of the Usiminas Institute, brings to Ipatinga one of the most famous stories of Universal Literature: "Cinderella, The Musical".
The show is presented in several sessions at the Teatro do Centro Cultural Usiminas, from the 12th to the 15th of May. Sales are now open with popular price tickets, from R$ 25 (limited), which can be purchased through the eventim.com.br website or at the Usiminas Cultural Center box office.
The musical
Seen by more than 250 thousand people throughout Brazil, the show has 24 actors in the cast and is a super production. Cinderella, by Rodgers & Hammerstein, has original direction and a Brazilian version by Charles Möeller and Claudio Botelho and Vanessa Costa signing the direction of the revival.
The Brazilian version of 'Cinderella' debuted in Brazil in 2016, passing through Rio de Janeiro, São Paulo and several Brazilian capitals. The show collects awards, such as Reverência (Best popular vote show, scenery and lighting), Bibi Ferreira (Best scenery) and Botequim Cultural (Best costumes). Press play and check out a little bit of the show:
After Ipatinga, the musical moves on to Belo Horizonte, where it has a short season at the Grande Teatro do Sesc Palladium, from May 26 to 29, also sponsored by Usiminas. Tickets for the shows in Belo Horizonte can be purchased at the Sesc Palladium Unit box office from Wednesday to Sunday from 12:00 to 18:00 and 2:00 before the performances, or through Sympla.
The director of Instituto Usiminas, Penélope Portugal, celebrates the musical's arrival at such a special moment, in which Usiminas celebrates 60 years of operation: "We are very happy to present the community with this unprecedented attraction of international standard on the stage of the Teatro from the Usiminas Cultural Center. The mini tour in Ipatinga promotes the democratization of access to culture and reaffirms Vale do Aço as a strategic location in the national circuit of major productions. We invite our audience to pay tribute", emphasizes the director.
Want to know more about the musical? Click here to secure your ticket