Usiminas and the new coronavirus prevention
Check out this page about our initiatives to help fight Codiv-19
Usiminas and you. We stand together. Always.
In order to protect the health and safety of our employees and partners in the face of Covid-19's expansion in Brazil, Usiminas has taken a series of measures. Check some of them out:
Home office for administrative teams, in addition to pregnant women, employees in the risk group or those over 60 years old;
Suspension of visitors, restriction of meetings and travel cancellations;
Performing tests on teams, both for Covid-19 and H1N1;
Anticipation of influenza vaccination.
Nowadays, only the teams that are absolutely necessary for the maintenance of operations are still working at the plants. For these people, we are also carrying out a series of specific actions, including:

Temperature measurement at the entrance of units;

Reinforced cleaning operation in streets, gates, dressing rooms and areas of high contact, such as door handles and handrails;
Expanding the opening hours of restaurants, decreasing the flow of people at the same time;

Temporary implementation of the 12-hour shift at Ipatinga, to reduce the number of employees circulating daily and release the entrance of bicycles at the Plant to minimize the need for public transportation, controlling the bus capacity.
We would like to remind you that Usiminas continues to study several alternatives that may contribute even more to prevention efforts. We are monitoring the unfolding of the situation with national and international health authorities.
Usiminas and FSFX (St. Francis Xavier Foundation) – Together for you
Click on the Video and get acquainted with the initiatives
Learn more about some of FSFX's main initiatives below:
Purchase of 12 new respirators and multi-parameter monitors for service at Márcio Cunha Hospital (HMC), in Ipatinga;
Creation of a new Intensive Care Unit, at HMC – Unit I, for specific intensive care assistance of Covid-19 cases;
Allocation of a hospital floor at HMC I to attend Coronavirus patients who do not require intensive care;
Suspension of visits, only keeping the hospital stay companions as established by law;
Suspension of elective and ambulatory-related procedures, focusing on reducing the flow of people in the hospital unit;
Adaptation in "Márcio Cunha" Hospital Emergency Room and creation of an isolation area for suspicious cases;
Acquisition of Individual Protection Equipment (IPE) specific to Covid-19 cases, in order to bring further safety to professionals and patients;
Reinforcement and adjustment of the influenza Vaccination Campaign so that employees and their beneficiaries can be vaccinated safely and effectively;
Suspension of classes, for an indefinite period, from the Saint Francis Xavier High School to ensure that students and teachers remain at home on lockdown.
The Saint Francis Xavier Foundation (FSFX), Usiminas' social arm, has spared no effort to prevent and minimize the spreading of the new coronavirus (Covid-19) in the country. In addition to having highly trained teams to assist patients according to the guidelines of the Ministry of Health and having 4 hospitals of excellence, the FSFX has adopted several measures to ensure the safety of all.
Don't forget: Proper hygiene is fundamental
One of the most important measures in the fight against the new coronavirus is the reinforcement of hygiene. It is important that we pay attention to the correct way to clean our hands and environments.
We have sorted out some important guidelines for you. Take a look:
Hands
Washing your hands with soap and water is the most efficient and indicated method. You may use soap, shampoo or bar soap;
For 20 seconds, rub your palms, back, region between your fingers, fingertips, thumbs and wrists. Rinse well and use a paper or towel to turn off the tap. You don't need to use alcohol gel after washing your hands;
Use the 70% alcohol gel to sanitize your hands, spreading the product in the same way as soap, only when you cannot wash them normally. Use the product after getting off public transportation, using ATMs or shopping in supermarkets, for example;
Whenever you come back home, wash your hands again, even if you used alcohol gel while away from home.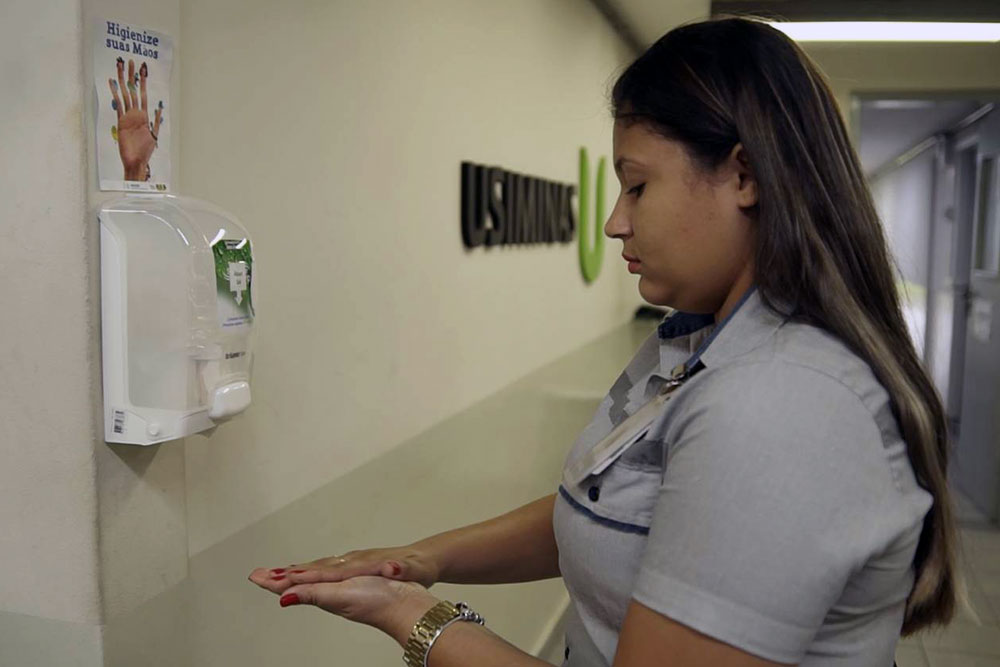 ---
Environments
Alcohol gel should not be used for cleaning environments and surfaces. The product does not have the same efficiency when applied in this manner;
For this task, use common cleaning products such as soap, bleach (sanitary water), disinfectants or multipurpose cleaners. You can also apply 70º liquid alcohol to clean surfaces;
Pay attention to the alcohol gradation. Products below 65º or above 75º should not be used for hygiene. The first ones are not very concentrated and those of very high concentration evaporate quickly, not being effective to kill the virus. Information about the gradation is written on the product packaging;
Strengthen the caution in places of greater traffic or contact such as bathrooms, kitchens, door handles, handrails and door and window handles. If you live in buildings, remember to clean the buttons and knobs on elevators, doors and garage doors;
Clean cell phones regularly. The devices are always in our hands and in contact with the face. Use a soft cloth or paper towel, taking care not to soak or let the cleaner wet the connectors;
And remember: always wash your hands with soap and water.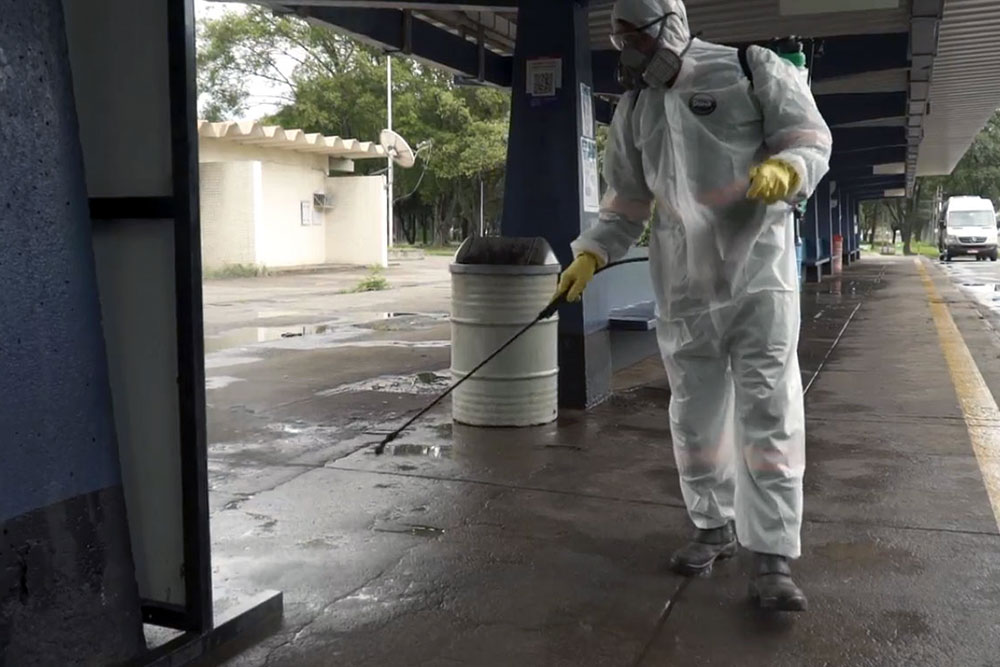 Symptoms and transmission of the new coronavirus
The symptoms of the coronavirus are mainly respiratory, similar to a cold. According to the Ministry of Health, the main symptoms are:
Fever;
Cough;
Difficulty breathing.
Also, according to the Ministry of Health, the main forms of transmission are:
Saliva droplets;
Sneeze;
Cough;
Phlegm;
Close personal contact, like touching or shaking hands;
Contact with contaminated objects or surfaces, followed by contact with mouth, nose or eyes.
Please continue to protect yourself, take good care of you and everyone else's health. Together, we will overcome this pandemic and emerge stronger to continue writing a history full of great events.