Cold-Rolled Usiminas
High added value steel products manufactured from reduction of hot strip thicknesses.
Are you familiar with the advantages of Cold-Rolled products for your business?
Outstanding conformation properties
Excellent surface characteristics
Wide range of features and uses.
Here it is Cold-Rolled Usiminas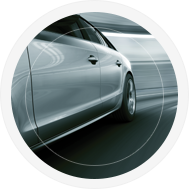 Automotive
Usiminas performs the customizing of products and the transformation of steel to meet the needs of automakers. A typical case is sheet metal processing, where Soluções Usiminas cuts steel in the shape of regular, angular and customized blanks. Learn more.
See more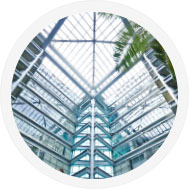 Construction
Usiminas has shown the market competitiveness and advantages of steel over concrete. All this expertise has led to the development of specific technical solutions for the Construction Industry, such as steel with greater resistance to corrosion.
See more
VERSATILITY: IDEAL FOR A LARGE RANGE OF MARKET FEATURES AND USES
The association between specific chemical compositions and different thermal features allows the production of different qualities of steel, from commercial to high-strength use, providing greater energy efficiency to the automotive sector.
CHECK THE CATALOG OF Cold-Rolled Usiminas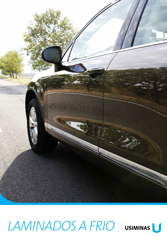 Download the catalog to your mobile device:
Access the technical specifications of Usiminas steel quickly and easily. With this application, you have all the content of the company's steel products catalogs in the palm of your hand.
Became interested in Cold-Rolled Usiminas?
Then get in touch with our sales team!