Thick Plates
Heavy plates produced with the best technology of accelerated cooling
Are you familiar with the advantages of Heavy Plates for your business?
Easy to weld:
Allows you to eliminate plate preheating and reduce the number of welding passes.
High performance:
Steel that does not crack easily. It is ideal for features and uses requiring high performance.
Strength:
With stronger steel, you can use lighter structures in your assembly.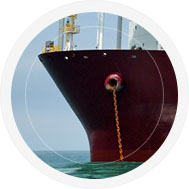 Naval
"Sincron" steel offers performance suitable for high demanding features, such as pre-salt exploration. Furthermore, its characteristics allow gains in efficiency, especially in welding procedures.
See more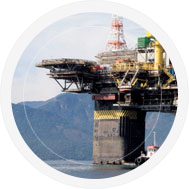 Oil and Gas
Usiminas is the national leader in the commerce of heavy plates and hot coils for the manufacture of large diameter pipes. Today it serves strategic sectors in the development of the country, such as oil and gas.
See more
CUTTING-EDGE TECHNOLOGY AND INNOVATION IN THE PRODUCTION PROCESS
"Sincron" steel is produced with CLC (Continuous On-Line Control) technology, one of the most modern in the world, transferred exclusively by Nippon Steel & Sumitomo Metal Corporation to Usiminas. The process used is the TMCP (Thermo Mechanical Control Process), a production method of heavy plates consolidated by steelmakers of the highest technological level in the
CHECK THE CATALOG OF Thick Plates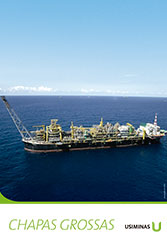 Download the catalog to your mobile device:
Access the technical specifications of Usiminas steel quickly and easily. With this application, you have all the content of the company's steel products catalogs in the palm of your hand.
Became interested in Thick Plates?
Then get in touch with our sales team!