Usiminas Hot Strips
High reliability and versatile Steel for many different market requirements.
Are you familiar with Hot Strips useful advantages for your business?
Easy to Weld:
Allows you to eliminate preheating and reduces the number of welding passes.
High Tenacity:
This type of steel is difficult to crack and is ideal for high performance uses.
Resistance:
It has high flow and rupture limit, resisting to pressure and weight.
Here it is Usiminas Hot Strips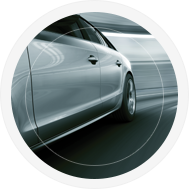 Automotive
Usiminas performs the customizing of products and steel transformation to meet the needs of automakers. A typical case is sheet metal processing, where Soluções Usiminas cuts steel in the shape of regular, angular and customized blanks. Learn more.
See more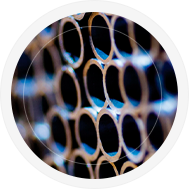 Distribution
New types of steel have been developed in order to obtain materials of high mechanical resistance, excellent ductility and resistance to corrosion. All this, in order to meet the need to reduce the weight of vehicles and increase safety. Learn more.
See more
Unique dimensions in the Domestic Market
Usiminas has one of the most modern Hot Strip lines in the world, installed at Cubatão Plant (SP). This line is suitable for the production of coils with unprecedented dimensions in the Country, enabling the production of 24" diameter pipes, in thicknesses of up to 20mm.
CHECK THE CATALOG OF Usiminas Hot Strips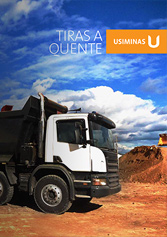 Download the catalog to your mobile device:
Access the technical specifications of Usiminas steel quickly and easily. With this application, you have all the content of the company's steel products catalogs in the palm of your hand.
Became interested in Usiminas Hot Strips?
Then get in touch with our sales team!