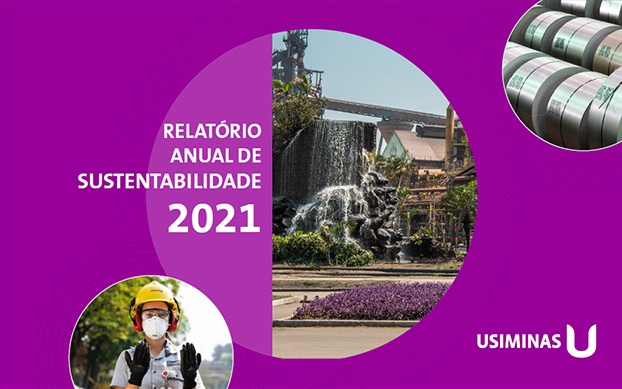 Sustainability: Check out the new edition of our 2021 Report
Commitment to the ESG agenda is one of Usiminas' action fronts. Therefore, reinforcing our commitment to transparency, the Sustainability Report base year 2021 is now available on our website.
The document provides a complete account of our performance in the three pillars that form the concept of sustainable development: environmental, social and economic. The report was prepared according to the GRI parameters – the Global Reporting Initiative, an international organization pioneer in the development of a sustainable Reporting structure – and has the accreditation of a specialized external consultancy.
Click here to see the full report
"This document is yet another tool that we rely on to maintain a transparent dialogue with our stakeholders and also support our ESG agenda. It is also an important reference material for those who want to know more about our company, bringing from a profile of the Usiminas team to the environmental performance of our units on different fronts, such as emissions, water resources and waste. In it we also have a lot of our important social action and our work in the field of governance", highlights André Chaves, general manager of Sustainability at Usiminas.
#IamSustainability
#SouUsiminas
Want to know more? Discover our sustainability page.